CDEU Involvement
Projects
Central Denmark EU Office has played a vital part in many projects. Here, you can about a few of them.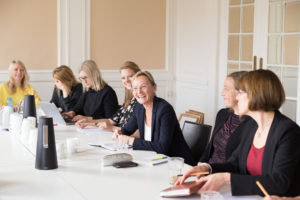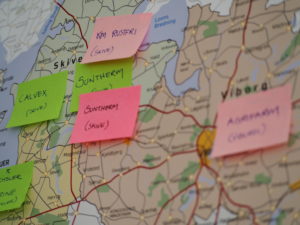 Central Denmark EU Office brings over 335,000 EUR home for tourism project
In the fall of 2017, the Central Denmark EU Office succeeded in helping the municipality of Ringkøbing-Skjern obtain 2,5 million DKK from the European Commission in funding for a tourism project.
Tourism calls for skills acquisition in the workforce
The new tourism project is called "Professional SMEs in tourism – transitional development of skills acquisition". The goal is to create a model to help actors in the tourist sector in the municipality of Ringkøbing-Skjern, but also to upgrade the skills of workers in all of EU in order to follow the development in European tourism.
First of many projects in cooperation agreement
The CDEU Office is very excited about this project funding, which is the first result of a cooperation agreement between CDEU and Ringkøbing-Skjern. Åse Højlund Nielsen from CDEU has been on board the tourism project since the beginning:
– In the summer of 2016, CDEU and Ringkøbing-Skjern did a brainstorm on the challenges in the tourism area of the municipality. One conclusion was that is it a great challenge for Ringkøbing-Skjern to get the SMEs in the tourism sector to comprehend the importance of skills acquisition – that it is important to keep developing your qualifications, even if you are already doing well, Åse Højlund Nielsen explains.
Work to stay ahead
Ringkøbing-Skjern is currently the fourth best municipality in Denmark when it comes to attracting tourists – right after Copenhagen, Aarhus and Aalborg. But in order to keep this position, they must acquire the necessary skills. However, if they succeed in this, the economic benefits will be great:
– It is important for the companies to realize the economic potential of skills acquisition. This project will help spread the word on that, says Åse Højlund Nielsen.
An inspiration for EU
The other partners in the project are from Portugal and Great Britain. The project will gather best practices from the countries involved and use them to create a model to inspire others in Europe.
Ringkøbing-Skjern is understandably excited about the funding:
– It is fantastic that we have achieved funding for this international project after an effective partnership between Ringkøbing-Skjern Municipality, Ringkøbing Fjord Tourism and CDEU in Brussels, says Sebastian Schaper, Tourism Director in Ringkøbing Fjord Tourism. He adds:
– We look very much forward to get an international perspective on our efforts to develop the competences in our tourist sector.
EU project to generate investments for more than 660.000 EUR for Central Danish district heating
EU funding to 25 heating plants kicks off green transition in 10 Central Danish municipalities over the next three years. The heating plants will receive new technology for half a billion DKK. This brings extra assignments to technology companies in Central Denmark.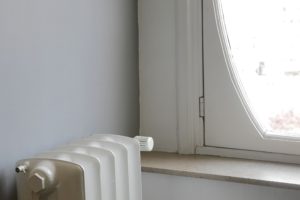 With the latest 2,8 million EUR in funding from the European Investment Bank, Central Denmark and the Central Denmark EU Office has now achieved sufficient funding to help 25 heating plants transition towards a greener source of energy. The transition means less increase in the consumer's future energy bills as well as extra jobs for Central Danish companies, who will provide technical and legal advice along with project engineering.
The project will be carried out with the Central Denmark Region as project leader and is part of EU's ELENA program ("European Local ENnergy Assistance"), which supports renewable energy and energy efficiency in urban areas.
Large grant for technical guidance
The EU project contributes to the heating plants by providing a substantial grant for technical guidance in the decision of which technology to invest in.
The Central Denmark Region offers two parallel framework agreements covering the EU-supported guidance, but also the consultancy which might be necessary in implementing the specific projects.
This means that the opening phase of the energy procurement can entail extra jobs for entrepreneurs in Central Denmark in the longer run, providing services and technology to the district heating.
The heating plants are expected to invest a total of 725.000.00 EUR in new technology. Some plants intend to focus on wind and heating pumps as well as sun and biomass energy, while others will invest in the renovation of transmission cords and waste heat from industry.
Taking advantage of the strong position of Central Denmark
The EU project is a great opportunity to take advantage of the Central Danish leading position when it comes to technology and solutions regarding district heating. Central Danish companies have unique know-how about how large heating pumps can use for example ground water for district heating. According to numbers from Statistics Denmark, who published the report "Green articles and services" in June 2016, more than half the green export from Denmark come from the Central Danish Region. Central Denmark is home to one in three green employee in the country – no less than 18.700 full time jobs and an export of green technology of a total of 40 billion DKK.
You can read more about the project on www.rm.dk – Central Denmark's official website. If you are interested in more information about EU funding for green transition, please contact CDEU here: info@centraldenmark.eu